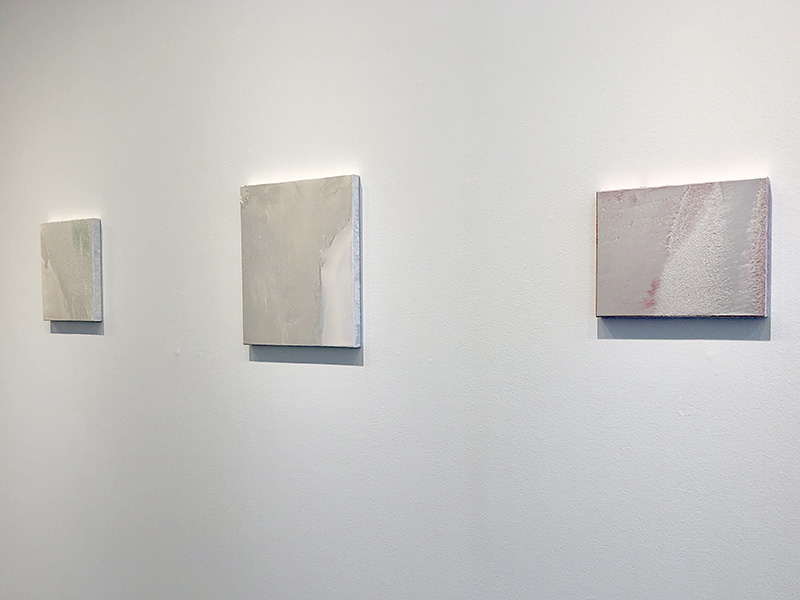 Installation view, Mere Reflection, March 19 – April 17, 2022 at Marquee Projects, Bellport, NY

   


CURRENT
ONLINE GROUP EXHIBITION: A Good Jawn, curated by Brittany Adeline King, November 19, 2022 – January 27, 2023, White Columns, New York, NY
RECENT
3-PERSON EXHIBITION: Mere Reflection, March 19 – April 17, 2022, Marquee Projects, Bellport, NY

ONLINE GROUP EXHIBITION: Chasing Light, curated by Leah Triplett Harrington, July 14 – August 14, 2021, Gallery 263, Cambridge, MA

ONLINE 6-PERSON EXHIBITION: What's Love Got To Do With It?, curated by Ken Reker, February 16 – March 19, 2020, Winfisky Gallery, Salem State University, Salem, MA
RESIDENCY: The Studios at MASS MoCA, November 2020
GROUP EXHIBITION: Matter., June 27 – August 1, 2020, Gray Contemporary, Houston, TX
GROUP EXHIBITION: Twenty One, May 16 – June 20, 2020, Gray Contemporary, Houston, TX.
A series of one-day solo exhibitons of each of the gallery's twenty-one represented artists. My exhibition was Wednesday, May 20.
GROUP EXHIBITION: Breathe, curated by Arvid Boecker, June 28 – August 18, 2019, Stadtmuseum St. Wendel, St. Wendel, GERMANY

SOLO EXHIBITION: Mary Bucci McCoy: Vis-à-vis, May 18 – June 22, 2019, Gray Contemporary, Houston, TX. Essay by Linda Leslie Brown.
MAILING LIST
To be notified of my exhibitions and other news please join my mailing list.
I generally send 4–6 newsletter per year.


For Email Newsletters you can trust






Copyright © 2000–2021 Mary Bucci McCoy

Web site design: Big Picture Communications